Fantasy cricket is at an all-time high. It is seeing more users than ever, and the number keeps increasing. With the ICC Men's T20 World Cup on the horizon, we can only expect fantasy platforms like Dream11 to get more popular.
While playing fantasy cricket may be reasonably straightforward for some, many find it difficult to kickstart their fantasy journey. What is even tougher now is winning money in it, due to the rise in the number of players lately.
But the good thing is, there are many websites which are there on the internet, which can help one to form a team and give predictions for the upcoming matches.
In this blog, we give you the top 15 Dream11 prediction sites which you can refer to while making your teams. In sports, one's prediction cannot always be 100% accurate. But we are going to list out the most accurate prediction sites that are there.
So if you need a helping hand and want to earn big in fantasy cricket, continue scrolling!
List of Dream11 Prediction Websites
We will try to list out the best and the most accurate websites for Dream11 predictions, in no order of preference.
| | |
| --- | --- |
| S. No | Dream11 Prediction website |
| 1 | CricGram |
| 2 | Crix11 |
| 3 | Nekraj Cricket Prediction |
| 4 | Possible11 |
| 5 | Dream Team Today |
| 6 | Fantasy Gully |
| 7 | India Fantasy |
| 8 | Sportskeeda |
| 9 | Online Cricket Betting (OCB) |
| 10 | Fantasy Pandit |
| 11 | DreamTeam Cric |
| 12 | MyFinal 11 |
| 13 | Fantasy Buzz 11 |
| 14 | Proteam Maker |
| 15 | KhelTalk |
| 16 | Cricket Addictor |
This is one of the best free Dream 11 prediction websites that are out there. CricGram is a perfect website for all fantasy cricket enthusiasts. A visitor would get a match prediction several hours before the actual game, quality tips & tricks, and general cricket information to help fantasy cricket users up their game.
Crix11 is one of India's biggest fantasy prediction websites. The website covers almost all fantasy cricket games and gives detailed information like:
Pitch Report
Weather Updates
Team News
Head to Head record of teams
How to win in Grand League
Best Dream11 Prediction
Live Stream details
Match Prediction
A great website which gives daily fantasy cricket predictions. Owned by Nekraj Bhartiya, the website provides Dream11 teams, toss & match predictions. Nekraj also has his own YouTube channel and telegram group where he provides free teams for fantasy cricket on a daily basis.
So if you want to make winning everyday a habit, make sure to checkout this website!
A fantasy-focused website, possible11 is a great platform for all fantasy players, especially fantasy cricket. They have a team of experts who do detailed analyses and then make their predictions.
The website gives tips on:
How to make small league & grand league teams,
How to make a 100% winning team,
How to cover your losses,
The important points to keep in mind while making your team,
How to choose the best Captain and Vice-Captain for your team, etc.

This website was created by Manjumath, whose initial motive was to create it only for his friends and family members. But after a good response, he expanded it to the public.
The website offers users to take up 3 members or 4 member investment plans and get exclusive strategies. While the website does not cover all the matches frequently, it does offer free teams with captaincy and vice-captaincy choices.
This is a very detailed and informative website for all fantasy cricket players. The main aim of the website is to educate the user about all available match/contest options that are there on Dream11 and how to maximize their profits.
The website is not affiliated with any player or organization and thus offers genuine teams. Fantasy Guru has the following features to offer to its user:
Fantasy Tips
Player Stats
Team Head to Head
Dream Team
Contests
Match Schedules
FAQs, etc.

Covering a wide range of fantasy cricket contests, India Fantasy is a great platform for one to get match predictions and betting tips. The platform offers multiple teams to the user, so you can invest by taking both teams and increasing your chances of winning.
The website has affiliations with many platforms and brings out exciting prizes and rewards on a regular basis.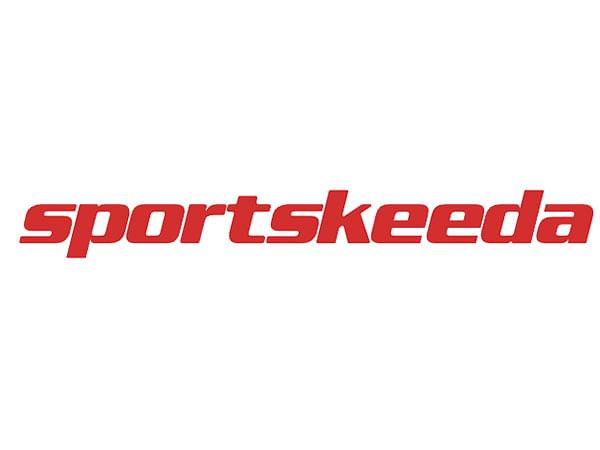 If you are a cricket lover in India, you must have stumbled upon Sportskeeda at one point in time. SportsKeeda is one of India's oldest, largest, and most reliable sports platforms.
They cover a variety of sports and fantasy cricket is no exception. You can find detailed Dream11 predictions on their website guided by some of the industry experts in this field.
The website offers free Dream11 match predictions, team strategies, and quality cricket information. You get a lot of information and insights from their website to invest in matches. Following them can increase your chances of winning Dream11 contests.
The website also offers services for betting on matches, if that is something you want to explore.
This is one of the most trusted fantasy cricket websites that are there in the market. The website has been in existence for 7+ years now and has 20+ fantasy experts who closely follow each game and give predictions.
Apart from offering free teams and tips, the website also offers prime memberships like exclusive Whatsapp and telegram groups for the users. The membership has several plans and you can go for it if you want special teams and predictions. Currently, the website has over 10,000 prime members.
This must be your go-to website for fantasy cricket league predictions! The website does in-depth analysis, covers real-time news & updates, and coverage on all Dream11 cricket contests. The website has a team of cricket experts and fantasy gurus who offer you the best Dream11 predictions for free.
This website is a flagship product of Myfinal 11 Sports Enterprises. The website gives on-spot Dream11 predictions and covers areas like match tips, match predictions, team selection, captaincy picks, live match score, etc.
The website has been doing predictions for fantasy cricket for the past 3 years now and has helped users to win many grand leagues. The website offers free teams to the users and several predictions that their team of experts makes.
They are a free platform that provides Dream11 match predictions and various additional insights for fantasy cricket. They give information on match details, team tips, best playing 11, and captaincy choices.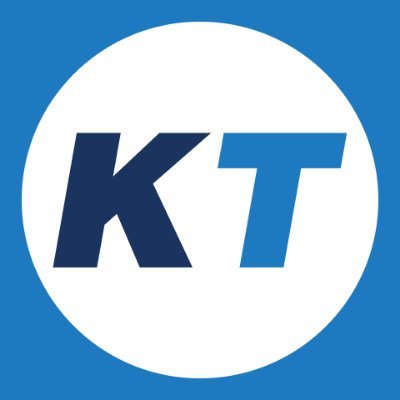 KhelTalk is a one-stop platform for avid cricket followers. It is handled by a team of cricket experts, who stay indulged in providing the latest fantasy cricket updates. They have a big team of writers and experts who provide in-depth predictions for creating a winning team in Dream11.
The final website on our list is Cricket Addictor. Launched in August 2017, the website has made a big name for itself in the fantasy cricket industry in the last 5 years. The website follows Dream11 games and provides interesting and accurate predictions.
Conclusion
In this blog, we have covered the best 15 Dream11 websites that are there on the internet for fantasy cricket. You can refer to these websites and take help while forming your Dream11 teams and investing in contests.
Contrary to popular belief, winning contests on Dream11 is not just down to luck but skill as well. It is more skill than luck. According to a study, selecting a winning fantasy team requires higher skills than mutual fund management.
So by now, you are aware of how to increase your winning probabilities on Dream11. While these websites are there for your aid, you must do your own research and make informed calls while investing. Do not follow anyone's team blindly. Take help from these sources but make sure you use your own mind.
Disclaimer: Playing Dream11 can be addictive and involves financial risk. Invest at your own risk.
Apart from the websites, there are many youtube channels and telegram groups which cover Dream 11 match predictions. We will be covering them in our upcoming blogs. Stay tuned!
Frequently Asked Questions
1. What is fantasy cricket?
It is an online platform wherein users can create virtual cricket teams and invest money in matches. 
2. Which is the best fantasy cricket platform?
Dream11 is the oldest, most reliable, and one of the best platforms to play fantasy cricket.
3. Do I need any prior knowledge to play fantasy cricket?
While there is as such no requirement for prerequisite knowledge, basic knowledge of cricket will help you win matches and earn profits. 
4. Is there any trick to winning Dream11 matches?
While Dream11 is more skill than luck, you can apply some strategies to increase your chances of winning matches.