When it comes to fantasy cricket, it doesn't get any bigger than Dream 11, which is one of the oldest and most reliable fantasy platforms in India. The fantasy platform that was founded on 1st January, 2008 by Bhavit Sheth and Harsh Jain, today has more than 10 crore user base.
Dream11 has become the go-to platform for fantasy cricket today, offering various competitions and many exciting offers to its users. But winning money on it can still be tricky due to lack of experience, high number of competitors, or just pure luck in some cases!
To help you win more and earn money from Dream11, in this blog, we will be listing out the 7 best telegram channels that you can join for Dream11 fantasy cricket predictions.
These telegram channels provide in-depth analysis of the matches, what kind of team you should make and which players you should take for maximum chance of winning.
So if you want to increase your probability of winning in Dream11, this blog is for you.
7 Best Dream11 Prediction Telegram Channels For Fantasy Cricket
Disclaimer: Before we start off with the list, we must mention that one should play fantasy cricket responsibly and make informed investments in it. The telegram channels below are for your help but we would advise you to not follow them blindly. The list given is in no order of preference.
1. Fantasy Cricket Guru
First on our list is a telegram channel called Fantasy Cricket Guru, also known as FCG. This channel is a leading fantasy cricket predictor, and has a subscriber base of more than 8 lakhs 29 thousand.
This channel gives one of the most accurate predictions and in-depth analysis of games. You will also be getting the teams by which they play, and you can easily win a lot of Dream11 contests with their help.
2. Anurag Dwivedi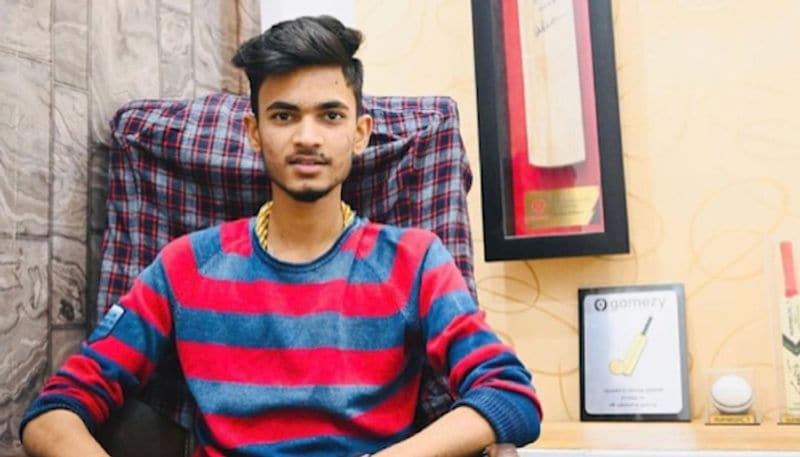 The next telegram channel on our list is of Anurag Dwivedi. Anurag is a fantasy cricket expert, with a fantasy cricket winning of more than 25 crore. This channel has more than 5 lakh 20 thousand subscribers, and is known for its reliable predictions. You will get a lot of useful tips which you can use while making your own team.
Anurag also provides his own team 10 minutes before the deadline of the match, so you can make your team while taking inspiration from it, or directly use his team as well. This is a great telegram channel for Dream11 fantasy cricket predictions.
3. Cricgram
Joining the Cricgram telegram channel has a lot of benefits as it provides:
Match preview,
Weather report,
Pitch conditions,
Top fantasy picks,
Captaincy choices, etc.
You will get a lot of fantasy cricket tips and winning strategies on this channel. The channel has a subscriber base of more than 50 thousand.
4. IHD Fantasy Prediction
This telegram does very well in providing timely updates and tips for fantasy cricket contests on Dream11. The channel has a subscriber base of about 55 thousand, and its match predictions are useful in winning fantasy contests.
5. Nekraj Cricket Prediction
This telegram channel is of Nekraj, a fantasy cricket expert, analyst and tipster. This channel has a subscriber base of more than 45 thousand. If you are looking for useful fantasy cricket tips for Dream11, then this channel is your one-stop solution for it.
6. Fantasy Professor
With a subscriber base of more than 28 thousand, the telegram channel of Fantasy Professor makes way next in our list. If you are a newbie to fantasy cricket and want some guidance on how to play and what contests to invest in, this channel is for you.
7. Fantasy Sports Professor
This is a channel which relies heavily on data and statistics to make better fantasy cricket teams for Dream11. The channel only has a subscriber base of around 7 thousand 500 people, but the prediction and tips it provides makes it worth joining.
Overall Benefits of Joining Telegram Channels
While getting tips and strategies for making fantasy cricket teams is one of the biggest benefits of joining telegram channels, there are some more benefits to them like:
Exclusive teams,
Guidance on investment,
Offers and Deals,
Discounts on entries,
Free Giveaways
The best part about these channels is that they mostly give out all of this for free and anyone can join their channels.
How To Join Telegram Channels?
Joining these telegram channels is very easy.
You first need to download the telegram application from the playstore (if you have android) or the appstore (if you have apple) on your mobile.
Next, you will need to make an account and sign in to the telegram app.
After signing in, you need to search the telegram channel name which you wish to join.
Lastly, open the channel you searched for and simply join it.
Conclusion
Whether you are a newbie or a seasoned fantasy cricket player, a helping hand is always useful. If you want to win big on Dream11 and play it for a longer period with very minimal losses, joining fantasy cricket prediction telegram channels can really help you out.
But as pointed out earlier, play fantasy cricket wisely, and do not follow any channel blindly!
Frequently Asked Questions
1. Which is the biggest fantasy cricket platform in India?
Dream11 is by far the biggest fantasy cricket platform in India. 
2. Is fantasy cricket a game of luck or skill?
Fantasy cricket is more skill-based than luck. If one makes his teams by doing proper research and following certain strategies, the likeliness of losing becomes very less. 
3. Can I earn real-money from Dream11?
Yes, you can earn real-money from Dream11.
4. Is it safe to play Dream11?
In general, Dream11 is safe to play but it involves financial risk and can be addictive, so one should be careful.