When we talk about cricket, the most common formats that come to our mind are T-20 and ODIs (one day internationals). Test cricket is still played, but the new and shorter formats of the game have seemed to taken over the joy of a 5-day cricket match.
But if you ask a serious follower of the sport, he will always prefer to watch a test match, as it is a format which shows the real abilities of a player and forces them to bring their A-game.
A test match is considered as a complete examination of a team's playing ability and endurance, making it much more challenging than the other shorter formats.
The roots of test cricket can be traced back to 1877, when the first ever test match was played between Australia and England, in which Australia came out on top winning. Since then, test cricket spread all over the world, and India started playing it as well.
Test cricket is one of the earliest forms of international cricket that existed between nations. India became a well-known cricketing nation in this time period as well.
While there have been a long list of legendary cricketers like Sachin Tendulkar, Rahul Dravid, VVS Laxman, Sunil Gavaskar, Virat Kohli, etc, who have scored thousands of runs and hundreds of centuries for India, do you know who was the first ever test centurion for India?
If you do not know the answer, worry not, because we've got you covered. In this blog, we will be telling you about the first ever test centurion for Indian cricket, and when was this fate achieved.
So let's dive straight into it!
India's First Ever Test Centurion – Lala Amarnath
Making his debut against England, Nanik Amarnath Bhardwaj or more commonly known as Lala Amarnath became the first Indian to score a test century in December 1933, by scoring 118 runs in Gymkhana ground, Bombay.
The late Amarnath was born on 11th September 1911, and was only 22 years old when he achieved this fate.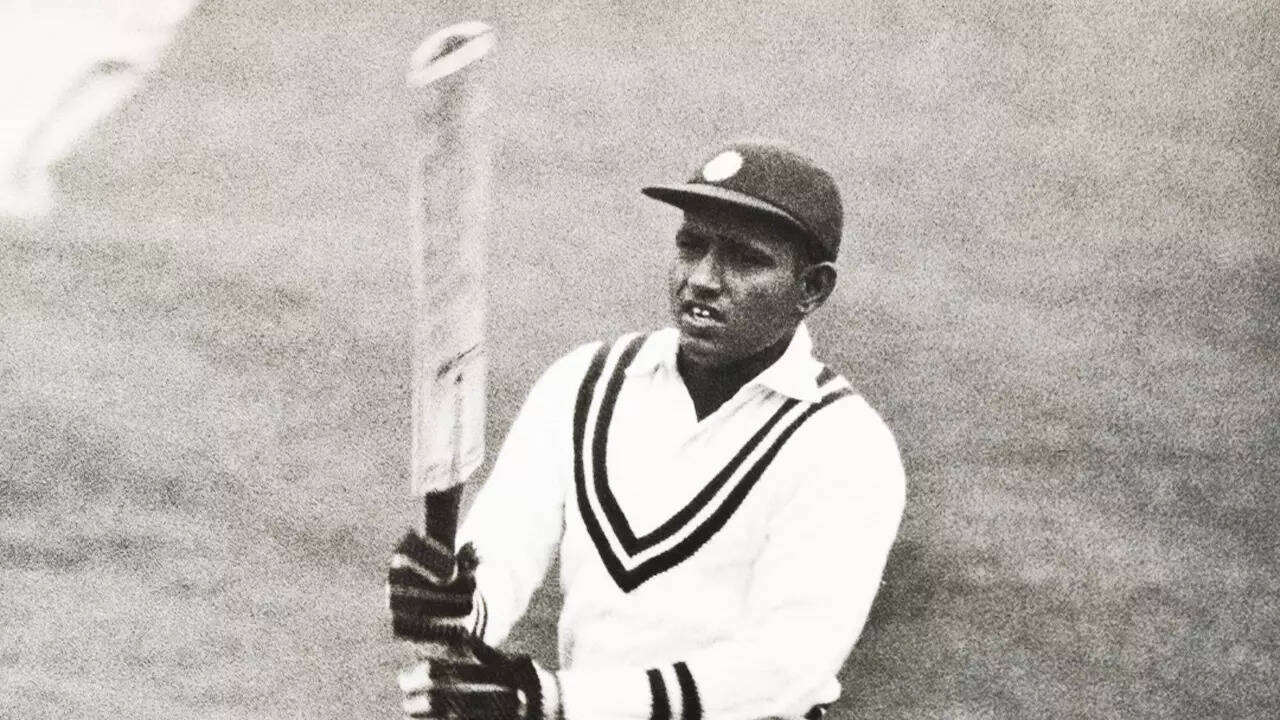 Even though India went on to lose the match and the series to England, Lala Amarnath was the top scorer of the series with 203 runs, and he marked a new chapter in Indian cricket's history.
Lala Amarnath Stats: The Man Behind Indian Cricket's Important Firsts
Not only was Lala Amarnath Indian test cricket's first ever test centurion, he holds the record for a lot of other achievements as well. Amarnath was independent India's first test captain and also the first ever Indian captain to win a test series.
| | |
| --- | --- |
| Information | Stats |
| Matches | 24 |
| Runs Scored | 878 |
| Batting Average | 24.39 |
| Wickets Taken | 45 |
| Bowling Economy | 2.23 |
Source
Lala scored 878 runs in the 24 test matches that he played in his career and had a batting average of 24.38. While this number may not seem that amazing now, at that time it was.
Not only was Amarnath good with the bat, he was a sound bowler as well. He picked up 45 wickets in his international test career and had an economy of just 2.23.
Amarnath also holds the record for being the only bowler to get Sir Don Bradman out by hit-wicket.
Conclusion
Lala Amarnath made a landmark record in Indian test cricket history by scoring the first ever century by an Indian. He was known for his artistry on the cricket field and his legacy was carried out by his sons Surrinder Amarnath, and the more famous Mohinder Amarnath, also known as Jimmy.
The late Lala Amarnath may not be with us today, but his name is forever etched in the books of Indian cricket.
Frequently Asked Questions
1. When did India first play an international cricket match?
India played an international cricket match for the first time on 25th June, 1932, at the Lord's cricket ground. India also became the sixth nation to be granted test cricket status internationally. 
2. When was the first international test cricket match played in India?
The first time an international test cricket match was played in India was on 15th December 1933, when India hosted the England cricket team at Gymkhana ground, Bombay. 
3. Who was India's first ever test cricket captain?
C.K Nayudu was India's first ever test cricket captain. 
4. Who was India's first ever test cricket wicket-taker?
Mohammad Nissar was India's first bowler to take a wicket in test cricket in June, 1933.