Virat Kohli is one of the greatest cricketers the world has ever seen. There are not many players who are able to create a legacy like Kohli and one cannot discredit his glorious achievements, both personally and collectively.
But in a sportsman's career, it is hard to have smooth sailing throughout. It is no secret that Kohli has been going through a rough patch and it has been a while since he last scored a century. After scoring 70 centuries, the world has been waiting for number 71, for what seems like ages now.
In this blog, we look at the last time Kohli scored centuries in all three formats of the game and remember when he was at his peak.
Let's get started!
Virat Kohli's Last Century Date
November 22, 2019, was the date when Virat Kohli last scored a century. It came in a day-night test match against Bangladesh, at Eden Gardens in Kolkata where he scored match-winning 136 runs.
Let us look at the numbers individually for all formats.
1. Virat Kohli's Last Century in Test
The last test match in which Virat Kohli scored a century was against Bangladesh on 22nd November 2019. Kohli had scored 136 runs in the first innings. India won the game by an innings and 46 runs. But for Kohli, it was his last Test century to date.
2. Virat Kohli's Last Century in ODI
Coming on to the 50-over format, Kohli last raised his helmet and bat on 14th August 2019, while batting against West Indies. Kohli knocked 114 runs and remained not out. India won the game by 6 wickets, and Kohli was announced as the player of the match.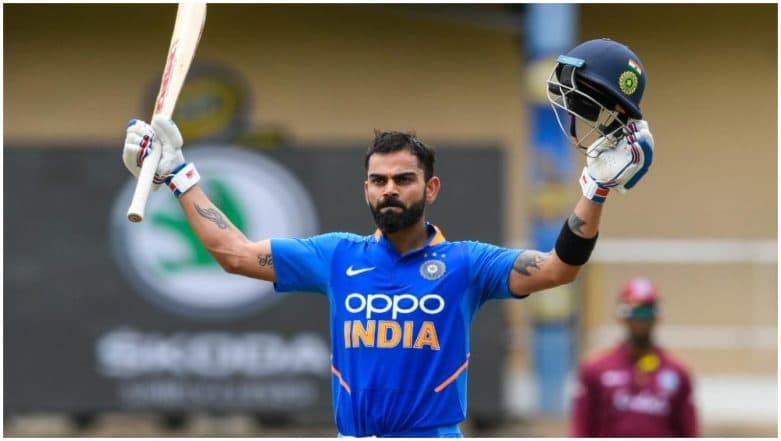 3. Virat Kohli's Last Century in IPL
Talking about the short-game format, Virat last had a century to his name in the IPL on 19th April 2019, competing against Kolkata Knight Riders. Kohli made exactly 100 runs and helped his side: Royal Challengers Bangalore to win the match by 10 runs. Kohli also bagged the man of the match as a result.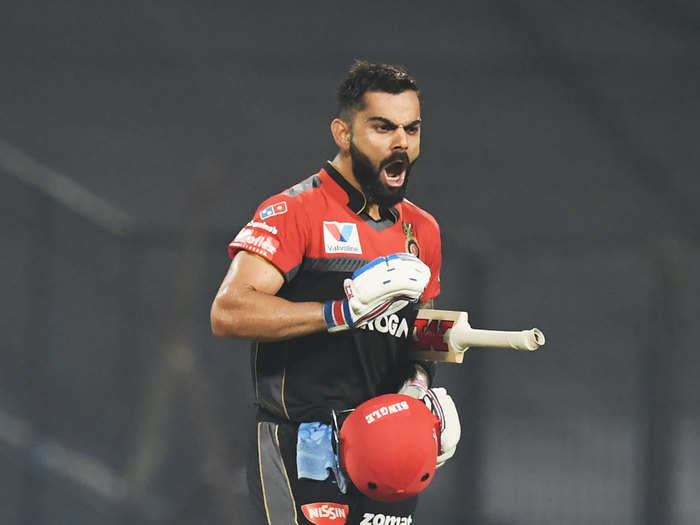 Virat Kohli has never scored a century in a T20 International and has a highest score of 94 runs. 
The Downfall
After looking at these stats, it can be said that all was going well for Virat Kohli up to 2019. But the world got hit by the COVID-19 virus in March 2020, and it looks like Kohli's batting form also got struck by something.
His numbers have taken a huge hit since 2020, and are at an all-time low. The batsman who was once the number 1 player in all formats of the game, is now struggling to make it to the top 20.
It's now been more than 1000 days since Virat Kohli has scored a century in International Cricket – the longest century drought for him.
Runs Made By Virat Kohli Since Scoring a Century
Virat Kohli's last century date is 22nd November 2019 which means it has been almost 2 years and 8 months (as of 18/07/22) since he scored a hundred.
Let us have a look at the number of runs he has scored since hitting a hundred, i.e post 22nd November 2019.
| | | | |
| --- | --- | --- | --- |
| S.No | Format | Runs | Highest Score |
| 1. | Test | 872 | 79 |
| 2. | ODI | 824 | 89 |
| 3. | T20I | 858 | 94* |
| 4. | IPL | 1212 | 90* |
Conclusion
Virat Kohli's dip in form cannot be denied and it is clearly evident through his batting numbers. With the T20 world cup on the horizon, Kohli's form remains a huge question mark and a lot of people are suggesting that he should be dropped from the squad altogether.
One thing to note is that Kohli is not the only one who is facing difficulties with his form. Current captain Rohit Sharma is also struggling. In the past, legends like Sachin Tendulkar and Virendra Sehwag have all faced rough patches.
This is not an unusual thing and it keeps happening in sports. As they say, Form is temporary but Class is permanent!
Kohli still has the ability and the zeal to be a top player on any given day. His cover drives are still par to none and there is no doubt that he can regain his form.
With the world cup starting soon, let's all hope and pray that we all see the peak Virat Kohli hitting boundaries in full swing. There will not be a better stage for Kohli to score his 71st century and help India lift the world cup.