Football is a simple and interesting game but it has a lot more to it than what meets the eye. So much planning, analysis, and strategy goes into a game of football.
A game of 90 minutes takes days of practice and planning.
While we all try to analyze the game ourselves, there are many websites on the internet which do this at a much higher level. These websites have access to data points and resources, which are not available to the normal public.
In this blog, we list out the top 8 best websites for football analysis, statistics, and predictions. These websites also cover the tactical analysis of the game, and present a different view of the game we so love in front of us.
So if you want to watch and understand the game from a new lens, then you don't want to miss this list!
Top 8 Websites For Football Analysis
Let us begin by mentioning the best 8 websites that you can visit for football analysis. These websites are given in no order of preference:
Launched in the year 2000, Transfermarkt is a German-based website founded by Axel Springer. This is one of the oldest and the most reliable websites when it comes to football stats and predictions.
The website offers:
Football News
Transfer & Rumors
Market Values
Statistics of Teams & Players
Information of All Competitions
Discussion Forums
Live Match Scores, etc
Transfermarkt is one of the go-to-websites for finding out any stat of a player or for performing an analysis. It is highly reliable and trusted by millions of users.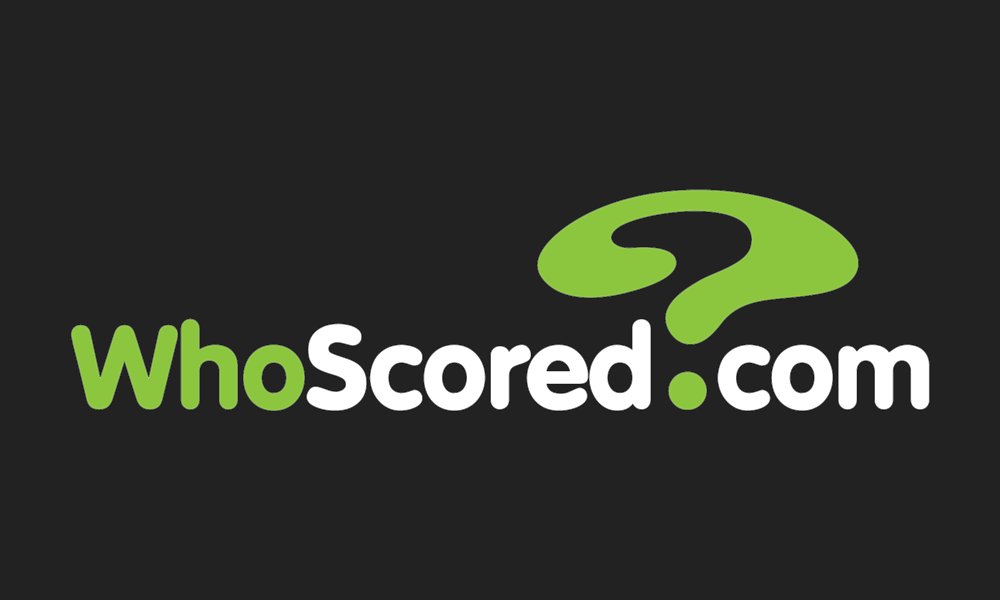 Based in London, Whoscored is a website operated by a dedicated team of football analysts and software developers. The website provides unique and valuable content around football all over the world.
The website is very accurate when it comes to statistics and has the following features:
Live Scores
Detailed Statistics
Player Ratings
Match Previews
Comparisons
Football News & Articles
Whoscored is a great website for football stats and analysis.
Next on our list is Fbref, one of the best football analysis websites that are out there. Fbref finds its roots in the year 2000, and has become a trusted source for users to find everything about football.
Fbref covers a wide range of sports like Baseball, American Football, Basketball, Soccer (Football), Hockey, etc. Talking about football/soccer, Fbref covers all the major leagues, provides keystats for analysis and comparisons, and much more. 
But what takes Fbref a step ahead of its competitors is that its football data is provided by Data Sports Group, and the advanced statistics are provided by the renowned StatsBomb. Partnering with both these organizations makes the website highly reliable. 

This is a free-to-use platform that provides football fanatics scientifically analyzed predictions, odds, and stats on top football competitions. The USP of the website is making match predictions.
The website makes predictions on several competitions and covers all the top five football leagues:
Premier League (England)
La Liga (Spain)
Bundesliga (Germany)
Serie A (Italy)
Ligue 1 (France)

When we talk about football analysis websites, the name of The Athletic is bound to come up. The website has a staff of 450+ members who work on insightful stories and smart analysis of the game. Their team of writers and analysts bring out amazing football content which everyone should read.
The Athletic has made a big name for itself as they deliver the highest quality content.
But many good things come with a price, and so does this website.
You have to purchase a subscription to access most of the content on The Athletic. The fee is very minimal however, currently priced at $1/month. It is totally worth it.
Founded by Chris Darwen in 2018, Total Football Analysis is a website run by a team of expert analysts who bring out the tactical side of the game. This is one of the best football tactical analysis websites. They cover a wide range of games and break it down through various visualizations.
The website analyses games by using:
Pass Maps
Heatmaps
Shot Flows
Defensive Actions
Radar Charts
Video Analysis, etc
The website makes full use of the analytical tools and delivers unique content. But just like The Athletic, TFA has a subscription model. You need to buy their subscription plan to enjoy the content.
Next on our list is the famous Goal website. It was founded in 2004 by Chicco Merighi and Gianluigi Longinotti-Buitoni.
The website is now published in 19 different languages and is hugely popular in the Asian continent. Talking about India, Goal has its own Indian division which covers Indian football as well.
The website covers:
Live Scores
Breaking News
Transfers
Blogs, etc
Goal has received global recognition and was named as Digital Platform of The Year in sports at the Asia Sports Industry Awards.
Last on the list we have 90min which is a worldwide famous football platform. The website delivers authentic and interesting contact to a football community of 50 Million users, in 11 different languages.
90min brings you:
Latest News
Transfer Updates
League Coverage
Articles/Blogs
Game Analysis, and much more
90min is one of the most popular football websites in the world today, and it continues to attract millions of users. 
Conclusion
So there you have it, the best websites for football analysis that are out there. This list is not exhaustive, and there could be more websites who are bringing out quality content for the football community.
Consistently working on a website and building it is not easy, especially when it comes to sports.
If you want to delve into the world of football analysis and understand the game at a deeper level, these are some of the websites which you must check out.
These will serve as a great guide to you, and once you feel ready, you can even launch your own website for the world to read!
Frequently Asked Questions
1. What is Football Analysis?
Football analysis is the method of breaking down a football match, by data, stats, and tactical analysis.
2. Who is a Football Analyst?
The one who does football analysis using stats and historical data is known as a football analyst. 
3. What is the role of a Football Analyst?
A football analysts' main job is to analyze a game of football, and provide insightful and educational observations from it to his team. He plays a key role in helping his team's performances improve. 
4. Which are the top 5 European football leagues?
The top 5 European football leagues are:
i. Premier League (England)
ii. La Liga (Spain) 
iii. Bundesliga (Germany)
iv. Serie A (Italy)     
v. Ligue 1 (France)