Dream11 is a fantasy sports platform that allows users to participate in the online fantasy sports leagues and win real money. It is one of the most popular fantasy sports platforms in India, with a user base of over 100 million users.
Seeing the popularity of the platform, one common question which crosses people's minds is whether Dream11 is genuine or a scam? Does the platform actually provide real money to the winners or is it fake? Will I actually be able to earn from Dream11 or not?
There are a lot of doubts and uncertainties about the genuineness of this platform. In this blog, we clear all these doubts and tell you whether Dream11 is real or fake. If you are someone who wants to know all about the authenticity of Dream11, this blog is for you.
Genuine or Scam?
Is Dream11 real or fake? The answer is that Dream11 is a real and legitimate platform. It is a fully licensed and regulated company that operates in accordance with Indian laws and regulations.
In fact, Dream11 is one of the few fantasy sports platforms that has received a license from the Indian government to operate legally in the country. Although a few states have banned Dream11, it continues to run lawfully in the majority of the nation.
Reasons Proving Legitimacy
One of the key reasons why Dream11 is considered to be a legitimate and trustworthy platform is because it uses a fair and transparent scoring system to determine the winners of its fantasy sports leagues.
The platform uses official statistics from various sports leagues and tournaments to calculate the points scored by each player in a fantasy team. This ensures that the outcome of a fantasy league is not influenced by any external factors and is based purely on the performance of the players.
Another reason why Dream11 is considered to be a real and legitimate platform is because it takes the issue of responsible gaming very seriously. The platform has implemented several measures to ensure that its users engage in responsible gaming practices and do not develop any kind of addiction of playing fantasy sports.
These measures include setting limits on the amount of money that can be spent on a single game, as well as providing information and resources to help users understand the risks and potential consequences of excessive gaming.
In addition to being a legitimate and trustworthy platform, Dream11 is also very popular among sports fans in India. The platform offers a wide range of sports leagues and tournaments, including Cricket, Football, Basketball, and Kabaddi, among others. This allows users to choose the sports that they are most interested in and participate in fantasy leagues that are based on these sports.
For transactions, one needs to link their KYC bank accounts to the app, which further protects the authenticity of it. All the monetary involvement in the platform is legitimate, and safe to use.
Thousands of users win big money on the platform on a daily basis. So many have made fantasy cricket a full time profession. From telegram groups, to websites, to youtube channels, you can find a lot of sources proving that users win real money from Dream11 on a daily basis.
Lastly, players like MS Dhoni, Ab de Villiers, Rishabh Pant, Jasprit Bumrah, Rashid Khan, etc are brand ambassadors for Dream11. If the platform was fake, it would be highly unlikely that such high profile players would associate with the brand. Since it is real, they have managed to get these players on board.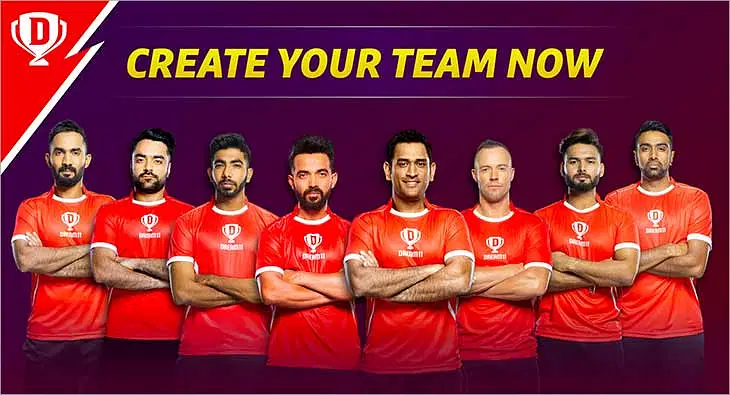 Conclusion
Overall, it is evident that Dream11 is a real and legitimate platform that offers users the opportunity to participate in online fantasy sports leagues and win real money. The platform is fully licensed and regulated, uses a fair and transparent scoring system, and takes the issue of responsible gaming very seriously.
This being said, one must play Dream11 cautiously and maturely. The game involves a financial risk and can be addictive. But if you are only unsure about if the platform is genuine or fake, you can be assured that it is real and you can invest your money in it!
Frequently Asked Questions
1. Is Dream11 legal in India?
Dream11 is considered as a game of skill and endorsement, and therefore exempt from provisions of the Public Gambling Act, 1867 and hence a legitimate (legal) activity as per the Constitution of India.
2. Is Dream11 fixed?
No, Dream11 is not fixed. You will win or lose contests as per the performance of your teams. 
3. When was Dream11 founded?
Dream11 was founded in 2008. 
4. Who founded Dream11?
Dream11 was founded by Harsh Jain and Bhavit Sheth.